Posted in Romance, Latest News on April 14th, 2022 by Cynthia Eden
Know what? I think it's time for a tease.
Here is the opening from THE BODYGUARD NEXT DOOR:
"I've been in some rough places," Pierce Jennings confessed as he tightened his grip on the couch and angled down the hall that led toward his apartment. "Some of the worst hellholes on the planet. Places littered with gunfire and death. Places where ash filled the air, and every breath was laced with bitterness, but, until now, I have never, ever had to deal the torture of being trapped in—"
The door to his left swung open, and a cheerful voice called out, "Pierce!" A sweet cream and honey scent filled the air. "Do you need some help?"
"𝑇ℎ𝑒 𝑓𝑟𝑖𝑒𝑛𝑑 𝑧𝑜𝑛𝑒," he finished darkly.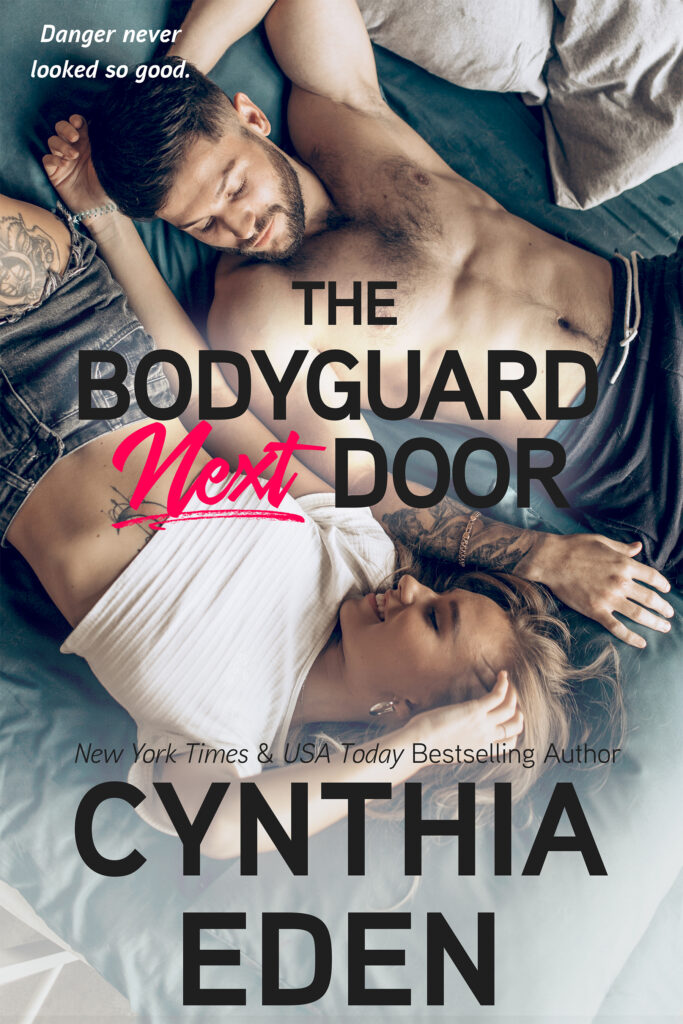 THE BODYGUARD NEXT DOOR – Coming 5/10/22