Posted in Romance, Latest News on December 7th, 2023 by Cynthia Eden
She has to prove her twin brother isn't a serial killer. The only man who can help her? Her ex-lover…the FBI agent who arrested her brother.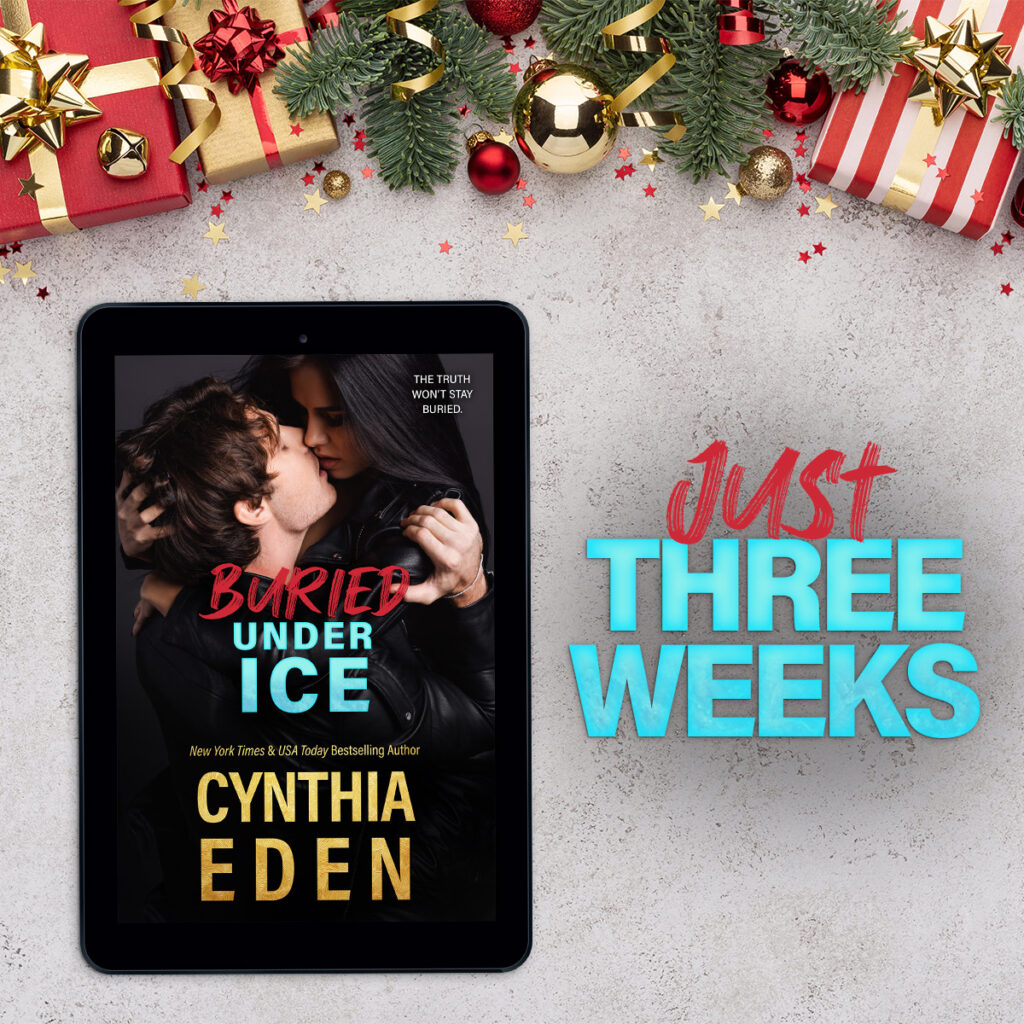 Just THREE WEEKS until the release of BURIED UNDER ICE. I think that means it is time for a quick teaser…
When you hunted monsters, you had to be ready for pain. Because pain always followed in a monster's wake.
She wasn't ready for more pain.
𝑆ℎ𝑒…Lark Lawson. The woman he'd destroyed once upon a time.
The woman he loved.
The woman who ℎ𝑎𝑡𝑒𝑑 him. With good reason, granted.