Want FREE Cynthia Eden books? Back to Blog
Looking for something to read? I can help you out. 🙂 I've got a whole list of free books for you!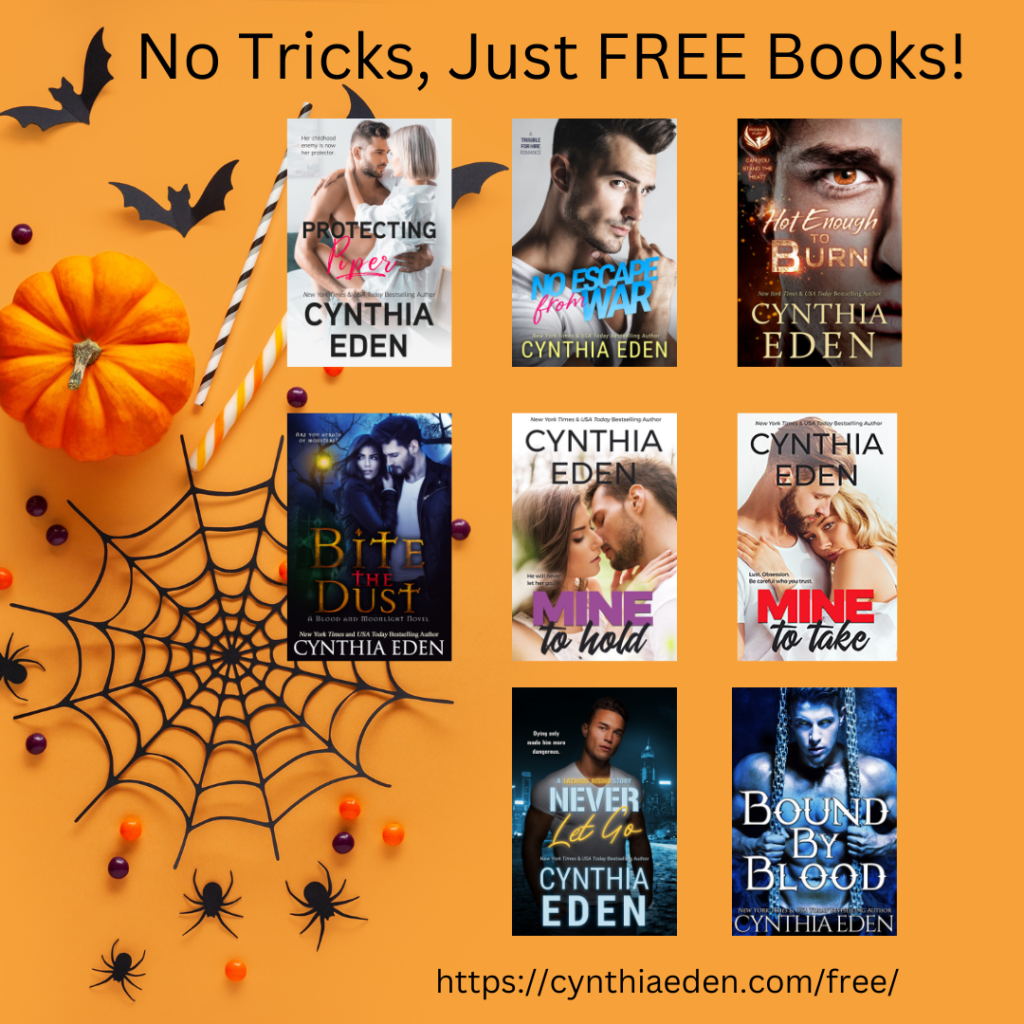 A lot of these books are series starters–some area contemporary and some are paranormal. I just wanted to offer up an early "treat" for the spooky season! In the US, these ebooks are free at all major ebook retailers.
If you are an international reader, please note: If Amazon does not have the price listed for free in your country, you can find the books for free at Apple Books, Kobo, and Google Play.
Tweet It