Thank you!! (With Free Books!) Back to Blog
November is the month of gratitude, and I just want to say how grateful I am to have such wonderful readers. Your support and encouragement mean the absolute world to me. THANK YOU!!!!
During November, I will have several surprises coming your way. Stay tuned! For now, I wanted to tell you that I have made two of my books FREE at Amazon for the next few days. If you haven't read WATCH ME or WANT ME before, this is a great time to snag copies!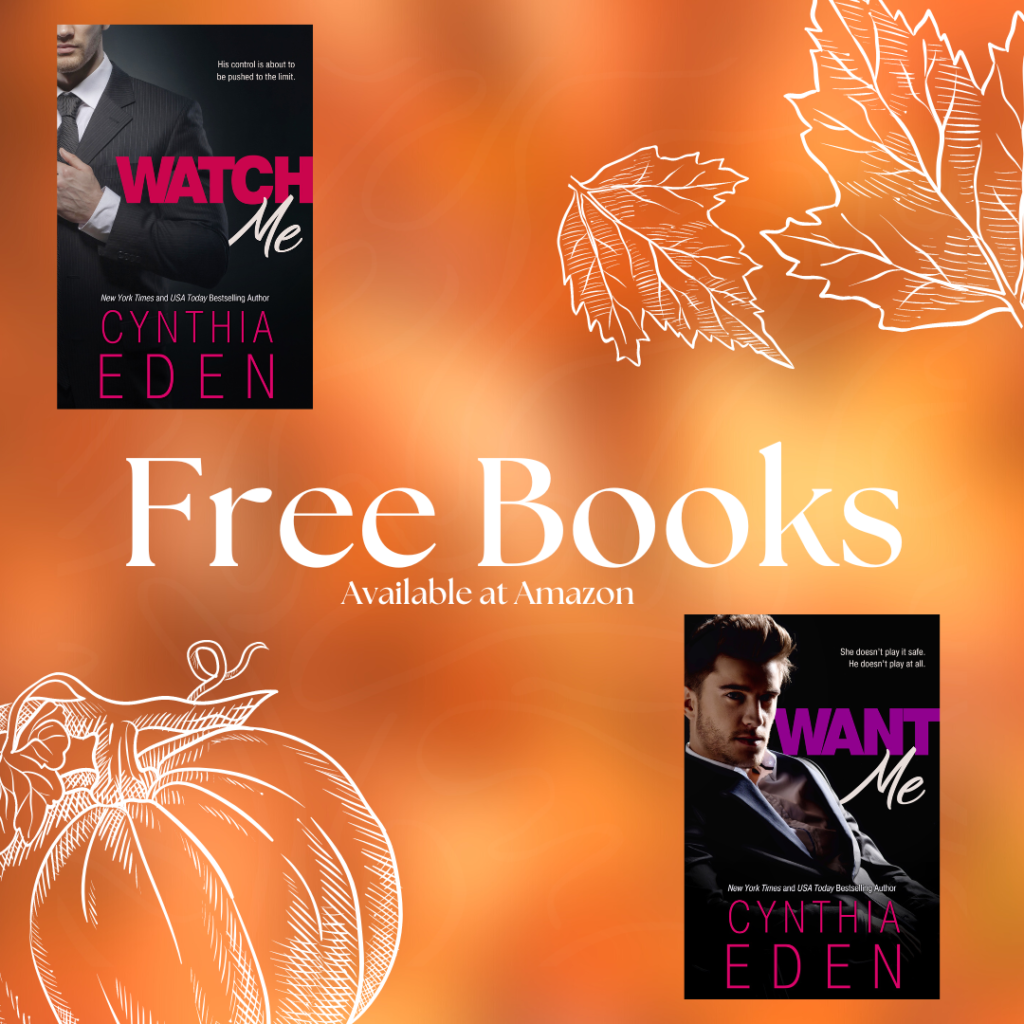 PLUS…I still have an assortment of free books available for you at *all* retailers–there's a listing on my website for you.
Tweet It