What is up next? My next new romantic suspense will be BURIED UNDER ICE, and it will release in ebook and print on 12/28/23 (right after Christmas!).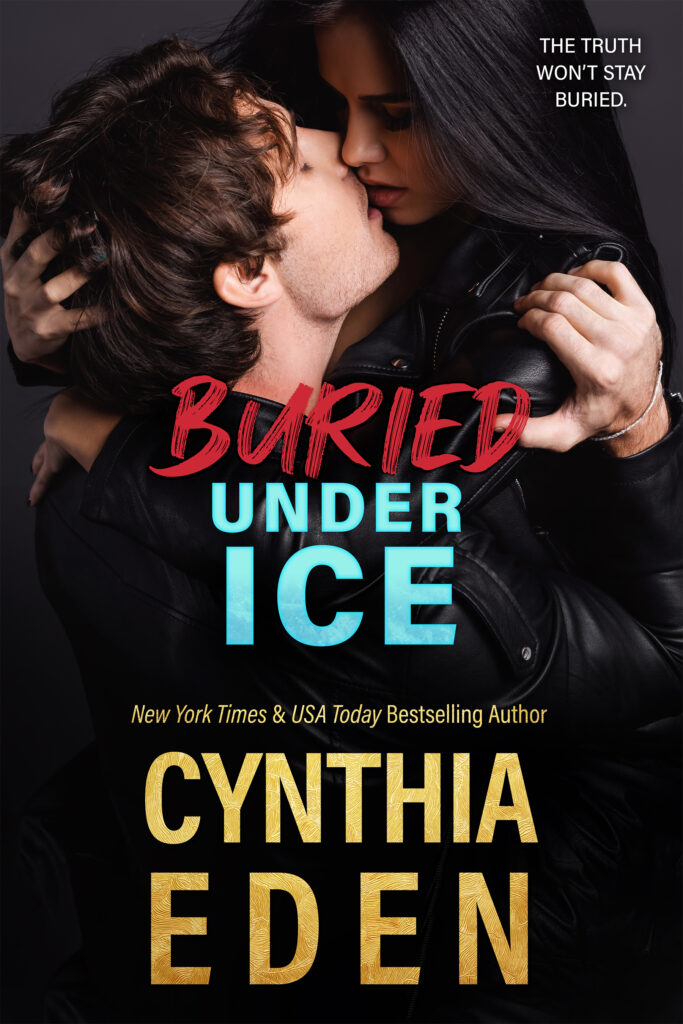 Once she was falling in love with him, but now she hates him.
FBI Special Agent Oliver Foxx lied to Lark Lawson. Lied, used, seduced, and betrayed her. Four ultimate sins. The special agent got close to Lark just so that he could prove her twin brother was guilty of murder. Correction, multiple murders. The deceitful special agent believed that her brother was a serial killer, and now, because she let the wrong man get close, Lark's brother is rotting in a jail cell. Her fault, but she's going to fix things. Or die trying. Though she'd really, really prefer not to die…
It's up to Lark to prove her brother's innocence.
Lark knows her brother isn't guilty. He is the only family she has left, and she is not about to watch him go down for crimes he never committed. So now she's determined to hunt down the real killer. No one seems to believe that she's up to the task, but when danger begins to stalk her, it's clear that Lark has attracted someone's attention. To a deadly degree.
She also has an annoying special agent suddenly shadowing her every move.
Oliver never planned to get emotionally involved with the passionate and too lovely Lark, but his best laid plans went straight to hell when she entered his world. Oliver is used to profiling killers. He doesn't know how to win back the only woman who has ever touched his heart. Especially when he broke hers. But when it becomes apparent that Lark is in the crosshairs of a dangerous killer, there is no way that Oliver can stand on the sidelines.
He played dirty before, and he'll do it again.
Losing Lark isn't an option. Winning her back? Convincing her to love him again? And—most importantly—keeping her alive? Absolutely on Oliver's agenda. He will do whatever it takes to keep her safe. The hunt for a killer has never been more personal for him. And the desire he feels for Lark? Never been stronger. He doesn't just want her. He's obsessed with getting her back.
But someone else is obsessed, too. And time may be running out for Lark…
The Ice Breakers are ready to solve another cold case, but things will get blazing hot for Lark and Oliver. Desire. Deception. Danger. You just can't trust anyone these days, and Lark is about to discover that the world around her is full of lies. Love and hate…sometimes, it can be hard to tell the difference between these two emotions. Just like it can be hard to tell the difference between the guilty and the innocent.
Tweet It