30 Days of Demons, Day 4: Elisabeth Naughton Back to Blog
Today it's my pleasure to have the talented Elisabeth Naughton here for some demon fun.  But Elisabeth isn't talking about the good, sexy demons…no, sometimes, demons can just be bad. Elisabeth is also going to give us a sneak peek at her new paranormal series, and she's giving away two fabulous prizes–so read on to learn how to win!
Welcome, Elisabeth!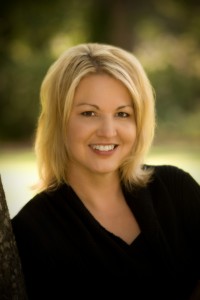 The Non-Heroic Demon
Thanks so much to Cynthia for having me here today! It's very fun to be talking about demons. I *wish* I could say I write those super sexy have-to-have-me-some-of-that type demons, but alas, I don't. What do I write? Really gruesome Underworld demons (or, as I refer to them – daemons) you definitely wouldn't want to run into late at night in a dark alley.
My new paranormal series – Eternal Guardians – doesn't launch until May 2010, but here's a sneak peek. The first book in the series, MARKED, is the story of a mythological warrior – a descendant of Heracles (Hercules) – one of seven warriors (or Argonauts) who protect his race. (Now Theron is super sexy have-to-have-me-some-of-that!) A vengeful god is out to destroy their world, and one lone woman in the human realm is their only hope. She, linked to both worlds though blood and history though she does not know it yet, is marked to complete the prophecy that will end the god's immortal reign.
That vengeful god (Atalanta) will do whatever it takes to reap her ultimate revenge on my Guardians. And the army she's amassed in her fight is made up of hideous beasts from the Underworld called (you guessed it) daemons. These daemons are nothing more than humans once trapped in the Fields of Asphodel (Purgatory) who, through magic and a pact, have pledged their allegiance to Atalanta in exchange for a second shot at life. Some were truly evil and knew they were headed to Tartarus to be tortured at the hand of Hades. Some were just plain stupid. And when I said you wouldn't want to run into a daemon in a dark alley? I wasn't kidding. A daemon has the body of a man, the face of a lion, the ears of a dog and the horns of a goat. He's also huge, easily seven feet tall and over 300 lbs. He's fast, not easily killed, and he will stop at nothing to destroy the Guardians and their entire world.
Of course, there's a catch. (There's always a catch, isn't there?) If a daemon is killed a second time, his soul is sent straight to Tartarus where he will be tortured for all eternity. Atalanta doesn't much care because as far as she's concerned there are always more souls in the Fields of Asphodel she can recruit to her cause, but a daemon cares. A daemon definitely cares. And Hades? Oh, he's just sitting back waiting and watching. A soul is a soul to him. One way or the other, he knows they're all headed his way. The question becomes simply, when? And just how low into the depths of hell can that particular daemon be pulled.
I love writing paranormal stories because the possibilities are endless. Like I said before, my demons are definitely not sexy and there's no real way an above described daemon could end up a hero of a story. (Though I'll never say never because you know what? Anything's possible in paranormal). What I find fascinating about demons is that every writer writes them differently. As my editor was recently quoted as saying in Publisher's Weekly, "Demons are the new vampires."
Okay, so I have TWO prizes to hand out today to two very lucky commenters. The first is a copy of my recent RS release – STOLEN FURY.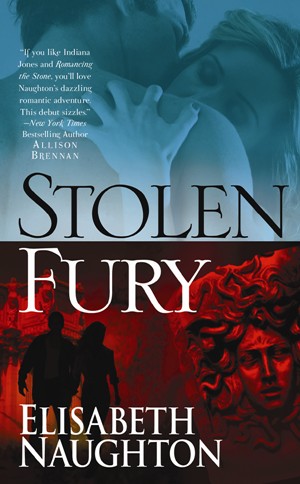 (I know, I know, this book isn't paranormal, but I don't have arcs of MARKED yet. Hopefully this book will tide you over) – and the second is this beautiful necklace!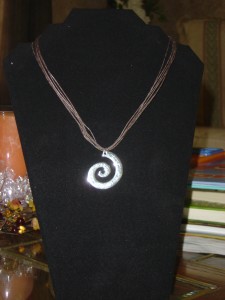 In case you can't read it, the inscription on the swirl says "There is nothing as strong as tenderness and nothing as tender as true strength."
Leave me a comment to be entered into the drawing for both!
Tweet It