Posted in Romance, Latest News on January 25th, 2021 by Cynthia Eden
Tomorrow is the day! ROMAN WILL FALL releases on 1/26/21!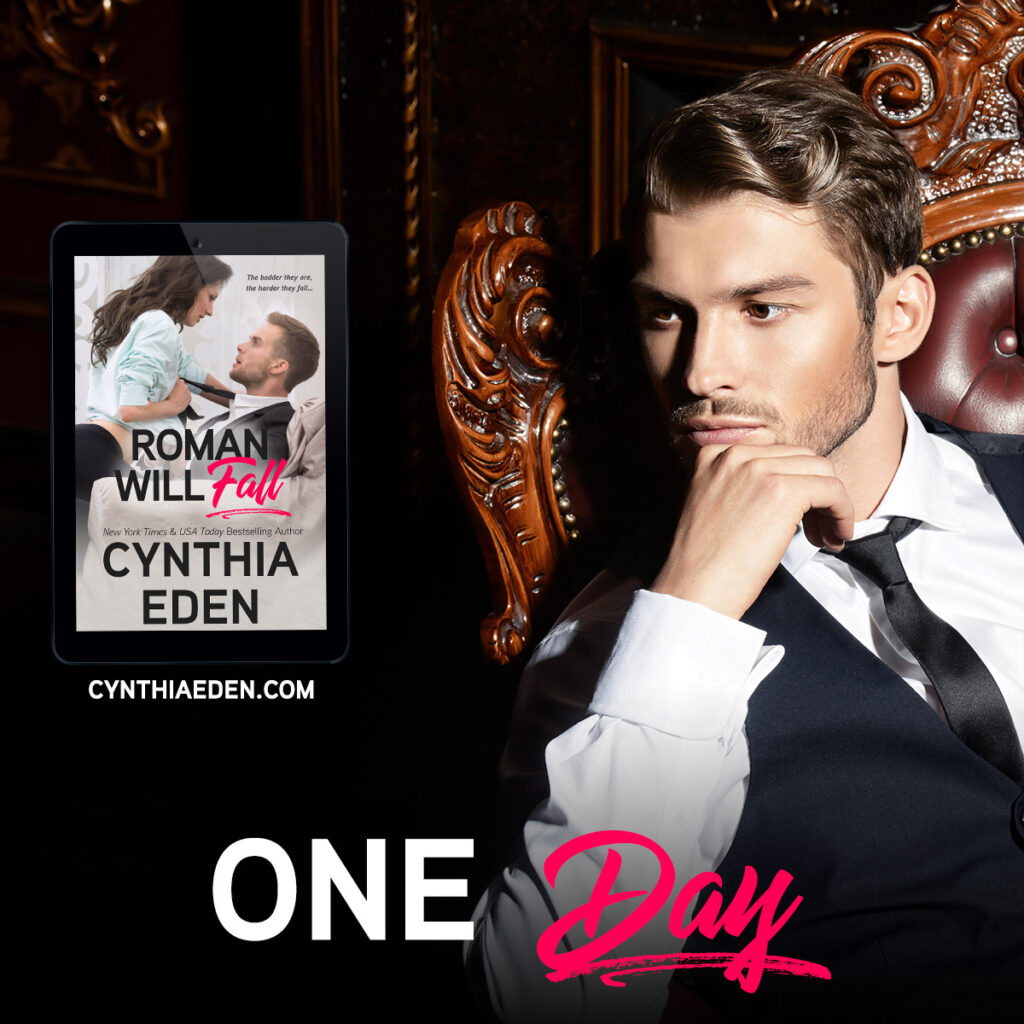 Like all the books in my "Wilde Ways" series, ROMAN WILL FALL is a stand-alone romance with a guaranteed happily ever after. So if you are in the mood for danger, desire, some laughs, and a super hot hero…Roman is ready for you.
Quick teaser:
"I know how to hurt people. How to strike them at their core. I was trained by a master, and I was trained very well." So well that he was broken inside. Bent pieces that couldn't form back into the man that he might have become if he'd led a different life.