Posted in Romance, Latest News on October 3rd, 2023 by Cynthia Eden
We are just three weeks away from the release of my paranormal romance, MONSTER WITHOUT MERCY, so I think that means it is time for a teaser!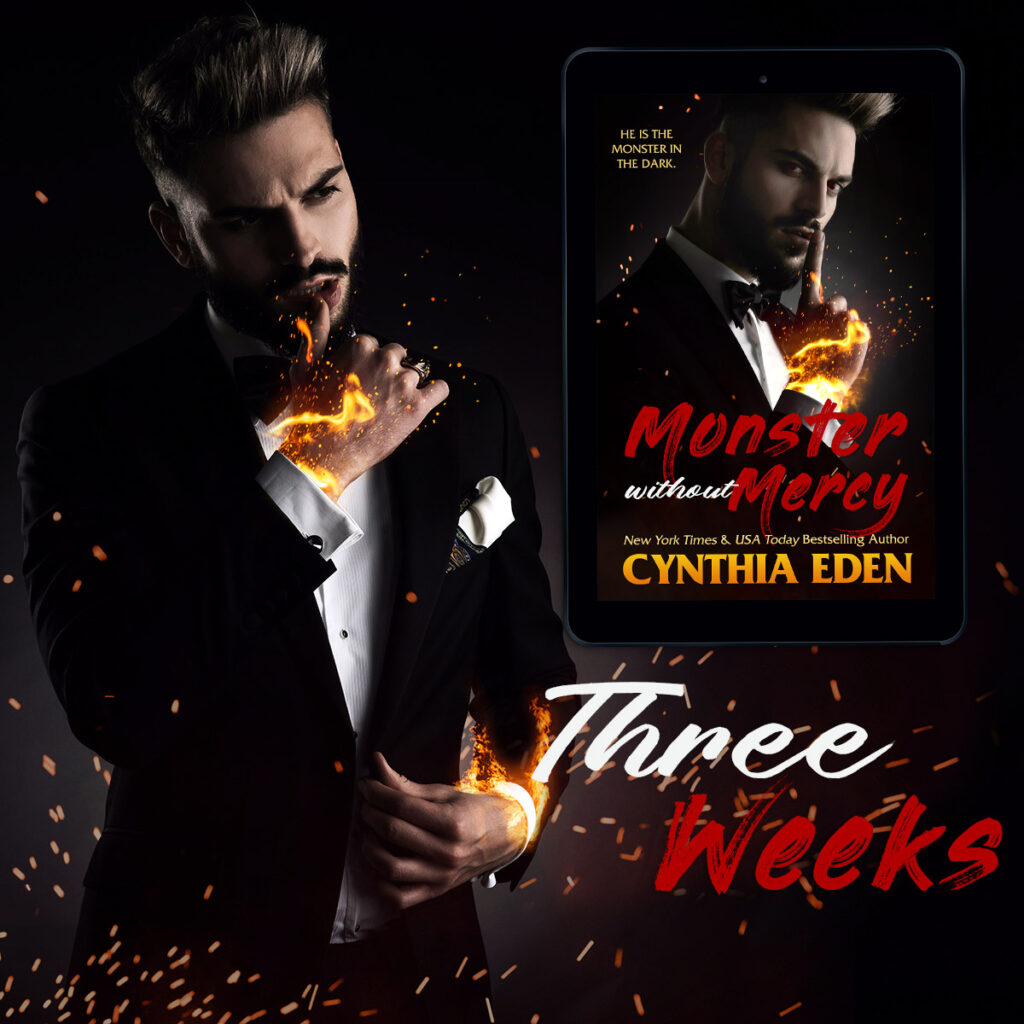 "Werewolves aren't real," she whispered to him.
He lifted his hand and crooked his finger at her, a silent sign urging her closer.
She crept closer.
"Of course," he whispered right back to her, "they are. If they weren't real, then I wouldn't have needed to kick their asses last night, now, would I?"
Mercy stared at him. At that devilishly handsome and darkly dangerous face. Then she lifted her right hand and used it to pinch the skin of her left forearm.
A furrow appeared between his brows. "What are you doing?"
"Trying to wake up."
"Sweetheart, you are awake. Life is a nightmare."
A shiver skirted down her spine. "Werewolves aren't real."
He leaned so close she thought he intended to kiss her. "Do you think if you say that enough, it will be true?"