Write On! Wednesday with Special Guest Elisabeth Naughton Back to Blog
Update:  We have a winner!  Elisabeth randomly selected one commenter to win a copy of MARKED, and that winner is…Angela! Congrats, Angela. Please send an email to cynthia@cynthiaeden.com to claim your prize. And thanks to everyone who commented!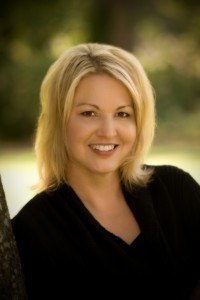 Big thanks to Cynthia for having me on the blog today!
So for those of you who didn't hear me screaming from Oregon yesterday (what? My raucous excitement didn't reach you???), I'll recap what the hullabaloo was all about:
My first paranormal released yesterday!
MARKED is the first book in my new Eternal Guardians Series which centers around seven warriors descended from the greatest heroes in all of Ancient Greece. The first book, MARKED, is Theron's book. He's the leader of the Argonauts—the band of guardians who defend their race—and he's been sent on a quest to locate the human woman who fulfills a prophecy that will save his realm. The catch? He falls for her, big time, even knowing bringing her back ensures her certain death.
I have had so much fun writing this new series. Part of that fun is getting to do whatever I want with the paranormal aspect of the story. For a writer who has stayed pretty much in the romantic suspense realm and ha had to work with real world boundaries, writing paranormals is almost freeing in a sense. But the bigger reason I'm having a great time with these books is because I LOVE Greek mythology. I love the research aspect, I love twisting the myths to fit my characters and my world, and I really love that most characters in Greek mythology straddled the line between good and evil so I can decide if I want them to be hero or villain.
The one downside to this series? I could spend all day researching. Seriously. It sucks me in every time, and before I know it, four hours have gone by. There are so many stories associated with Ancient Greece, I don't think I'll ever get through them all. But man, I am having fun trying.
Are you a mythology nut like me? Whether you are or aren't, what do you love most about paranormal romances?
I've got a copy of MARKED just itching to find its way into a reader's hands. Leave me a comment to be entered to win!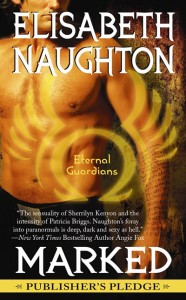 Tweet It