The Rise and Takeover of Action Heroes Back to Blog
Today, I'm excited to have my Brava mentee, Dale Mayer, as my guest.  I was thrilled to be paired with Dale in the Brava Writing With The Stars Contest. She's advanced to the final four now (go Dale!).  You can read the round four entries on the RT Site–voting is going on now.  Congrats, Dale, and thanks for blogging today!
***
Hi everyone! Dale Mayer here and I'm so happy to be back visiting with you all today. thanks so much Cynthia for the invitation. She's been the best mentor (I've been lucky enough to have her as my mentor in the Brava Writing with the stars contest) I could possibly have!  I'm still in the contest and we're down to just four finalists with one round left to go and I know it's because of the help she gave me.  Now on to my blog about kick-ass heroines – a character I love to write!
The progression of sexualized and helpless female roles to the kickass curvy females of today is nothing short of miraculous.  It seems that since the last forty years women have slowly infiltrated the role to today's continuous slew of kickass female roles.  I love it, don't get me wrong.
The female heroes used to be defined by men.  Then women broke the mould.  Becoming much stronger in and more powerful in the real world, they also wanted to see their counterpart in the movie / book scene.  Who today would want the weak simpering Barbie of yesterday as their role model?
I hadn't considered the role reversal to this extent until I read this blog.  It made me stop and think. I love strong female characters – in movies and in books.  And once I started researching about the differences between male and female action heroes I couldn't stop.  There are huge differences! Male action heroes have a tendency to use brute force and heavy handed moves to make their desired end result happen.  According to this article, an investigation that the Henry J. Kaiser Foundation has carried out, only 19% of female characters in films used physical force while the male did in 53% of the times.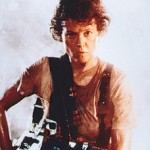 The articles and research I studied all agreed that female action heroes use their mind to get what they wanted first – they only resorted to physical violence when everything else has failed.  So women tend to use their brain first.  Gotta love it.  Women action heroes also show their feelings in movies and in books.  Compassion is also another trait shown by women and not just to their friends but also to their enemies.  It's part of the female psyche and it works in these mediums to show that part of their nature.  Not so much for the males.
Women are allowed to and do cry in movies – even action superwomen.  They don't cry like a weeping damsel in distress during the main fight scenes, instead they show tears up or cry and rage at injustices.  These actions actually help to round out the character and instead of feeling like the character wimped out on us as we might if a man had been doing the crying, we applaud her for being true to herself, and we pull for her even more.
Women have held high positions in the past but more a reverent type of powerful level than on a physical level.  Let's be real our DNA is different.  We aren't as strong or as big as our male counterparts.  But women of today are being trained better and we are seeing more and more women stepping into powerful roles.  In our books and movies, we are almost inundated with them.  The potential list is unbelievable.  I've always been a big fan of Ripley in the Alien series, Alice in the Resident Evil series or how about Selene from Underworld and then there's the Laura Croft movies.
All of these women used their wits, their skills and their fighting skills when in a corner.  They also took care of those that needed them.  Ripley protected the child Newt in the second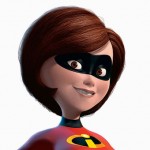 movie.  Alice cared for Angie. A distinctly female trait.  Have you ever seen an action heroine drag a child around the world saving others?  No.  Not likely because that wouldn't be true to form for women.  Look at the cartoon move the Incredible.  Before Mrs. Incredible has a family, she gives up on being a superhero.  She doesn't willingly drag her kids into the action – they hide away and get into all their own.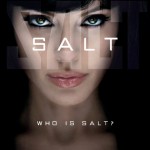 If you haven't seen Salt yet – do.  I loved it.  Angelina plays another strong kick-ass female role that offers twists and surprises along the way.  However, Salt is smart, in control, and has no problem getting down and dirty to get what she wants.  Apparently the original character was supposed to be male until Angelina Jolie showed an interest in the role.  The character was also supposed to have a child.  However, that was changed as Jolie couldn't see a woman having a child in that position.  The audience still has certain expectations that must be met!
In whatever we write, it's important to have the audience relate.  If we need them to suspend belief in one area then we have to make it easy for them by making the actions believable and true to the character.
What about you?  What female action heroines do you like?  Males? Do you prefer to read (or write) about kick ass characters?  Or kick ass heroes?
Tweet It