Do You Believe In Ghosts? Back to Blog
Thanks for having me, Cynthia!  And during such a fun month!  Just to make it a little more fun…2 lucky commentors will win a prize!  Your choice of any of Cynthia's currently available paranormal novels or anthologies. 
Now, on to the fun stuff…ghosts!
One of my patient's clued me into UCSF's haunted history.  I've been a sonographer at the medical center for many years and have taken call there for more than I care to remember, which means I've spent time in the long, lonely hallways at every hour of the day and night.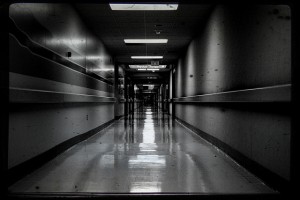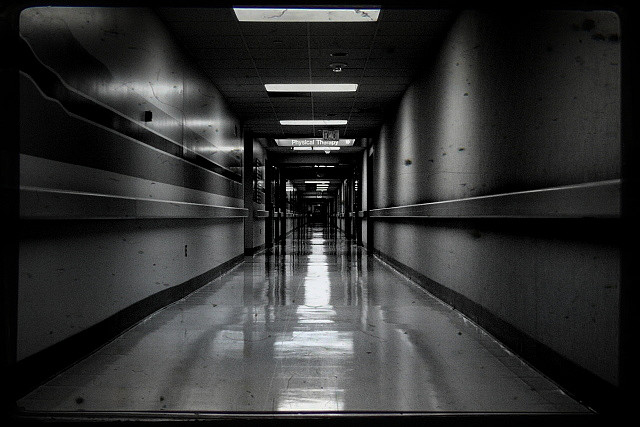 If you think about it, hospitals are prime locations for haunting when you consider the monumental suffering and death that occur there on a daily basis.  And anyone who has worked at a hospital can attest, they can be rather cold, eerie places when they quiet down.
I can't remember how the conversation with my patient veered into the subject of ghosts (you'd be surprised what my patient's and I talk about. I must have one of those tell-me-your-darkest-life-stories faces), but he was quite knowledgeable and adamant. 
He was a kidney transplant patient, and what we call a "frequent flier", someone who has stayed at the medical center off and on for years over the course of treatment. 
Here's what he told me.
The ninth floor and the thirteenth floor are the common places to see ghosts.  But he most often saw them on the ninth floor, and always late at night, when the nurses were clustered at the nurse's station and not wandering the floor or in and out of patient rooms.
The ghosts were dressed like patients, in patient gowns and pants, walking the halls and wheeling an IV pole, looking just like every other patient…until they disappeared by walking right into walls where they vanished into nothing.
Other rumors:
It is rumored that women who have died in childbirth haunt the Intensive Care Nursery.  (Both Labor and Delivery and the ICN are on the fifteenth floor of the hospital.)
It is rumored that so many children haunted the then-eighth floor pediatric unit  it had to be exorcised.  (Pediatric ICUs are on sixth and seventh floors now.)
My experiences:
One night while on call in the wee hours of the morning, I was waiting for an UP service elevator in the empty, silent halls of the hospital.  The elevator stopped on my floor going DOWN.  The doors opened to reveal an empty wheelchair.  No one else.  Creepy.  I let the elevator go.  It went to the basement and returned to my floor without stopping.  Doors opened.  The wheelchair was gone.  Really creepy.
Another night at about eight o'clock, my coworker and I were waiting to leave for the night.  The light switch in our work area has a very distinctive and loud 'click' when the switch is flipped to turn the lights out.  She and I were both sitting there when the sound echoed and the lights went out.  The lights in the hall stayed on.  The lights in the closet stayed on.  The lights in the exam room stayed on.  I looked at her. She looked at me.  At the same time we said, "Did you do that?"  

When we checked the light switch, we found it had not been flipped.  There was no one else in the department.
Can't say that's much in the way of ghost stories for someone who's spent as many hours in that hospital as I have during all those crazy hours.  Then again, I also thought those patients who were talking to other people who weren't there were experiencing drug side effects, and those patients who were seeing auras or dogs or clowns or dead loved ones that weren't there were hallucinating.
Now…I'm not so sure.
Which makes me wonder…in that altered state between the conscious and unconscious, do the medicated patients connect with or touch an alternate/parallel realm?  And if they do, do they reach it via the medication or in spite of the medication?  Do they forget (as is common with ICU patients) because of the effects of the medication?  If they retain scattered memories, are they simply drug induced psychosis or real and dismissed as side effects because they are unexplainable?
Do you have ghost, other-worldly or even medically induced experiences to share? 
Remember…2 lucky commentors will win their choice of any of Cynthia's currently available paranormal novels or anthologies!
A triple RWA® Golden Heart finalist, Joan Swan writes sexy romantic suspense with a paranormal twist.  Her first novel, FEVER, debuts with Kensington Brava in April, 2012.  Joan works as a sonographer at a top University Medical Center and lives in magnificent wine country on the central coast of California with her husband and two daughters.  When she's not writing you can find Joan on her website at www.joanswan.com, blog www.joanswan.blogspot.com or haunting the Twitterverse www.twitter.com/ultraswan.
Tweet It