A FREE Mardi Gras Romantic Suspense! Back to Blog
Are you ready to let the dangerous times roll? Because I've got a FREE Mardi Gras romantic suspense for you! UNTIL DEATH is free at all major ebook retailers.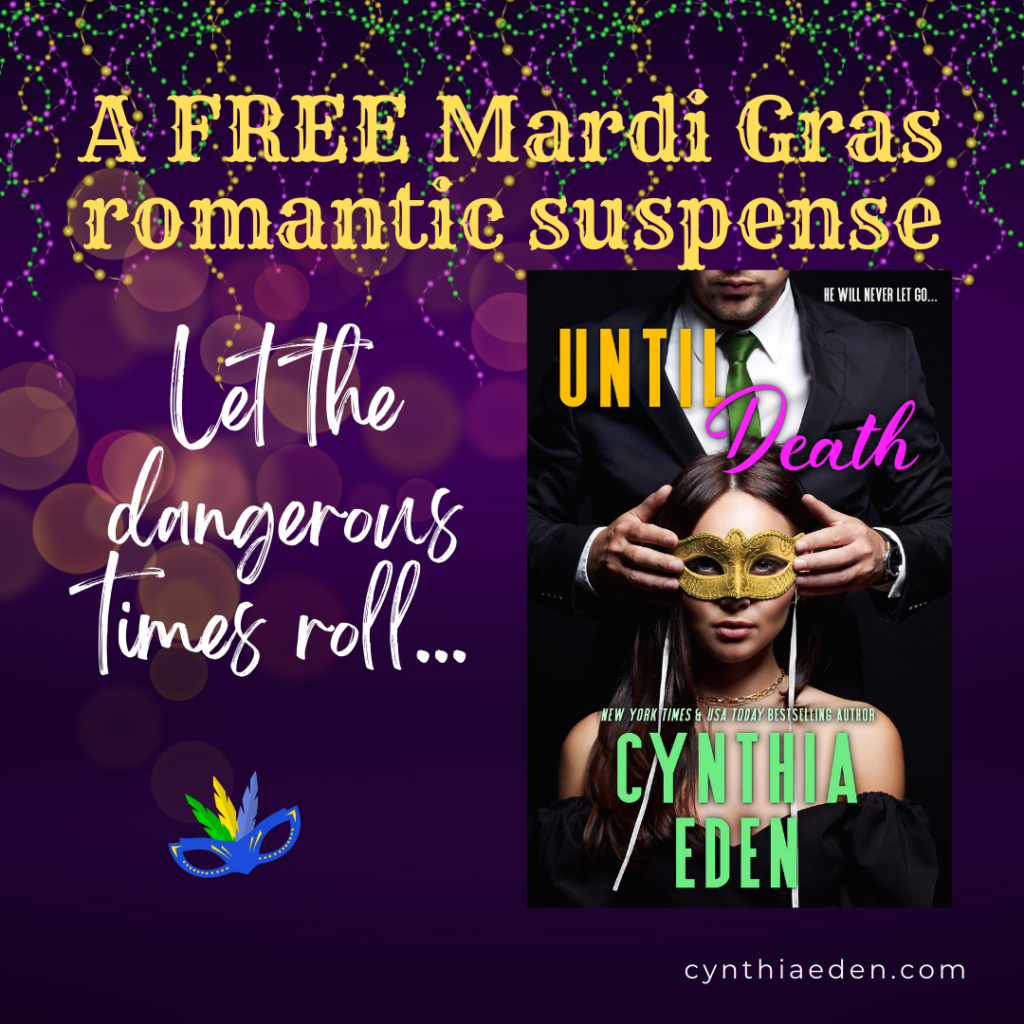 When everyone wears a mask, who can you trust? And who can you love?
When Ivy DuLane witnesses a murder during the madness of Mardi Gras, she enters a deadly cat and mouse game with the killer. The city has gone wild with the annual celebration, and Ivy has to rely on sexy homicide detective—and her ex-lover—Bennett Morgan for help. But with every moment that passes, the killer grows bolder, and the body count starts to rise. It soon becomes very hard to tell the innocent from the guilty…especially since Bennett is keeping dark secrets of his own.
Author's Note: Get ready for the dangerous times to roll…UNTIL DEATH is a hot romantic suspense with a fierce hero, a heroine who will jump from a Mardi Gras float any day of the week, and a dark killer who just will not stop.
***
I wrote UNTIL DEATH back in 2015 (after I attended my first ever Mardi Gras ball). I couldn't help it–the crush of the crowd, all of the masks, the ice sculptures that flowed with fireballs–the scene just seemed to be perfect for a murder. (Or two…)
I am going to leave UNTIL DEATH free during the Mardi Gras season. I hope you enjoy it! Let those good times roll!
Tweet It