"This is one of my all-time favorite series with well-rounded characters and a story line that will keep you on edge and laughing at the same time." -Sharon, BookBub, 5 Stars
"This was a danger filled, high drama, sizzling masterpiece! This checked so many of my favorite boxes!" -Carvanz, BookBub, 5 Stars
𝐏𝐥𝐞𝐚𝐬𝐞, 𝐩𝐥𝐞𝐚𝐬𝐞 𝐥𝐞𝐭 𝐦𝐞 𝐬𝐚𝐲…𝐓𝐇𝐀𝐍𝐊 𝐘𝐎𝐔!!!
Thank you so much for the support and kind words and awesome notes that you have been sending to me about THE BODYGUARD NEXT DOOR.
I am thrilled that you are enjoying this tale. I wanted to write something fun and upbeat…yet still with a little danger (I can't help it–danger always slips into my books!!), and I am so grateful to you for giving this story a chance!!!
I can't believe that THE BODYGUARD NEXT DOOR is book number 15 in the Wilde Ways series. Fifteen!!
When I wrote the first Wilde Ways book (PROTECTING PIPER), I had no idea that I would be opening the door to what would become my longest running series! How did that happen?? Well, it happened because of you…because you asked for more stories. Because you supported the books. THANK YOU!!
All of the novels in the Wilde Ways series are stand-alones. They all have happy endings. And I've tried hard to make sure that they balance romance, suspense, and humor. Life has been hard for everyone over the last few years, and my hope with the books is that they will provide a way for us to all escape a bit.
I am beyond grateful that you have allowed me to keep writing these stories. My readers mean the world to me, and please know how much I appreciate you all!!! And…yes, if you've read the end of THE BODYGUARD NEXT DOOR, then you already know that another Wilde book is coming soon…But for those who haven't read it yet, I won't post any spoilers. Not yet, anyway! Stay tuned!!!!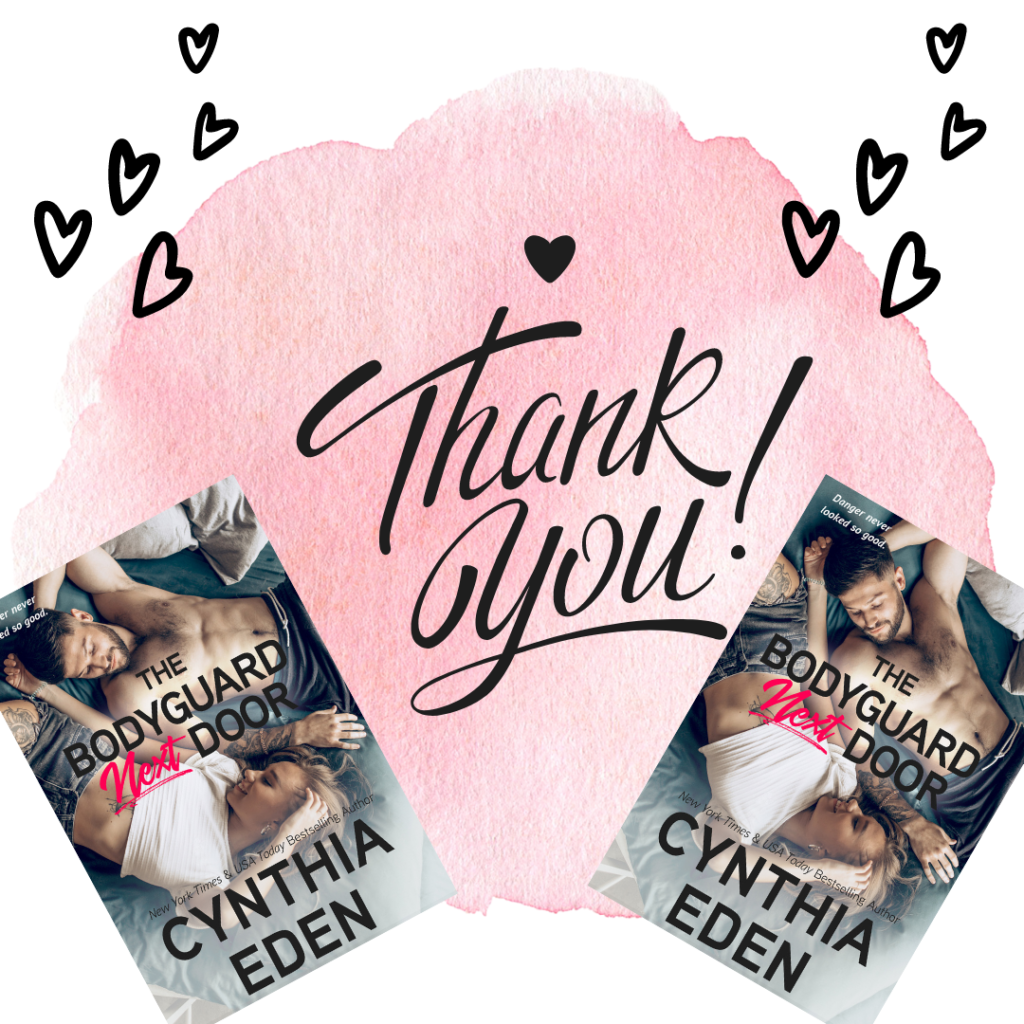 Tweet It