I have news! Paranormal re-release news! 😍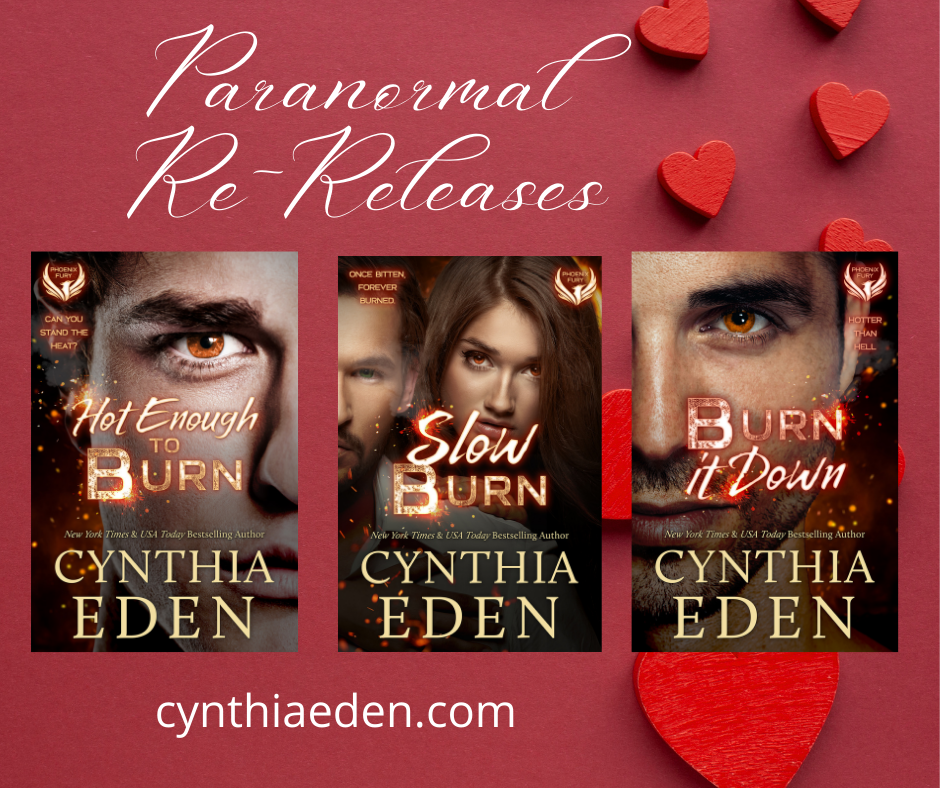 All of the books in my previously published "Phoenix Fury" paranormal series have now been re-released and are available at all major ebook retailers.

But wait, there's more!! The first book in the series, HOT ENOUGH TO BURN, is FREE! So if you have not read this hot phoenix shifter story yet, now is your chance!

My Phoenix Fury books were originally released by Kensington Publishing in 2014. I've updated the stories, done some small scene editing (no major plot changes), and given the books new covers. I loved writing these books, and I so hope that you will enjoy reading them!
Tweet It