We are just one week away from the 5/10/22 release of THE BODYGUARD NEXT DOOR. So how about a fast teaser??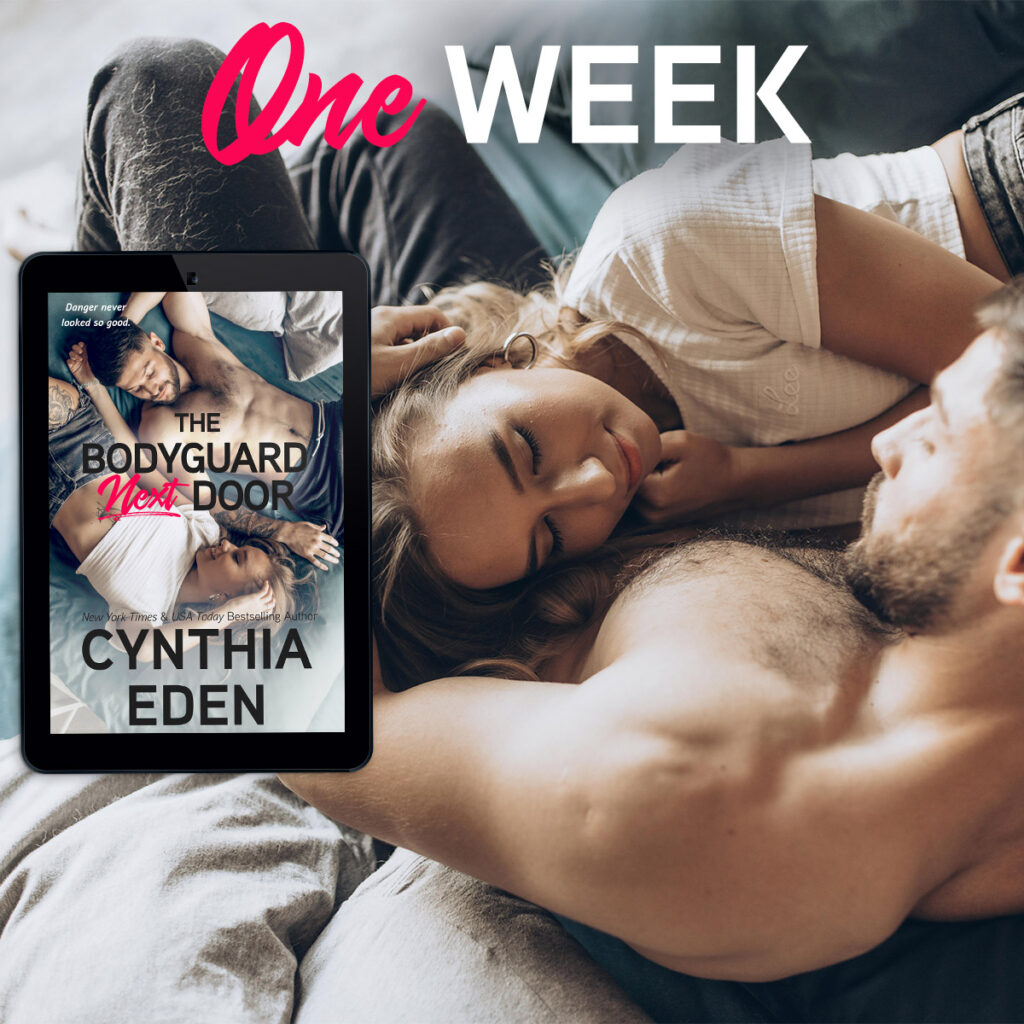 "I am your backup." Flat. "And when you sign this contract, we will have a legally binding agreement. That agreement will tie us together, no matter what happens when the Feds arrive. I'm not going to let them take you away. Whatever is going on—whatever is scaring you, trust me, I can handle it.
"She wanted to trust him. She was tired of being afraid and shouldering everything on her own.
"Sign it…" Pierce said, voice low.
Her head turned back toward him.
"Sign it, then you can tell me all your deepest, darkest secrets, and I will carry them to my grave if that is what you want."
Tweet It