Lazarus Rising – Available in Kindle Unlimited Back to Blog
For the first time, the entire Lazarus Rising series is now available in Kindle Unlimited!!!
In case you haven't read the Lazarus Rising stories, these books are about my hot super soldiers. They're stronger, faster, and far more dangerous than your average guy…and their books are filled with twists, steam, and, of course, lots of romance.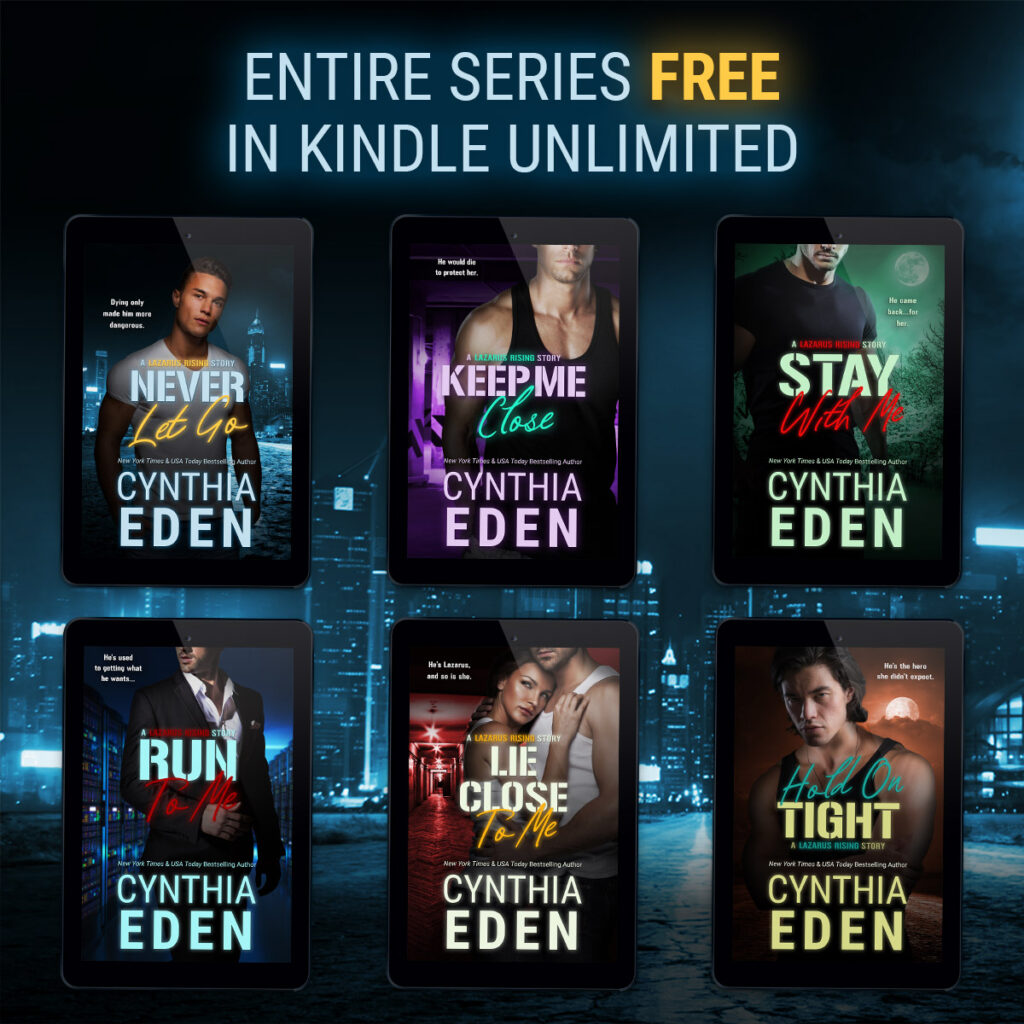 Tweet It