JINX, YOU'RE IT – Available 8/31! Back to Blog
Tomorrow is the day!!! 😍 JINX, YOU'RE IT will be available on 8/31/21!
What will you find inside of JINX, YOU'RE IT? Well…
✔ A super sexy, funny, and dangerous hero…
✔ A red-hot, second chance romance.
✔ Lots and lots of secrets. You know, the kind of secrets that people kill to keep.
✔ Suspense. Adrenaline rushes. Danger, baby, danger!
✔ An absolutely guaranteed happy ending.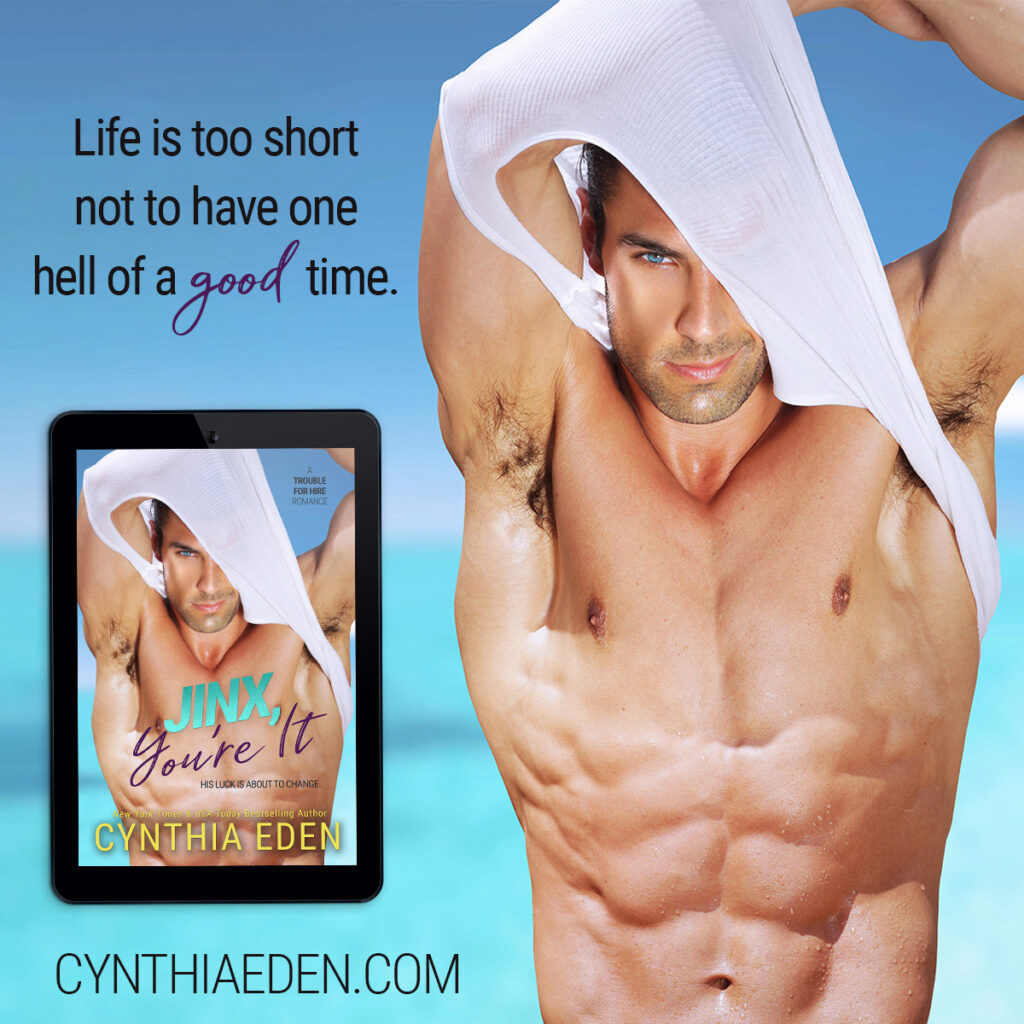 Tweet It