FROZEN IN ICE – Available 4/5! Back to Blog
Tomorrow is the big day! FROZEN IN ICE (my new romantic suspense) officially releases on 4/5!!!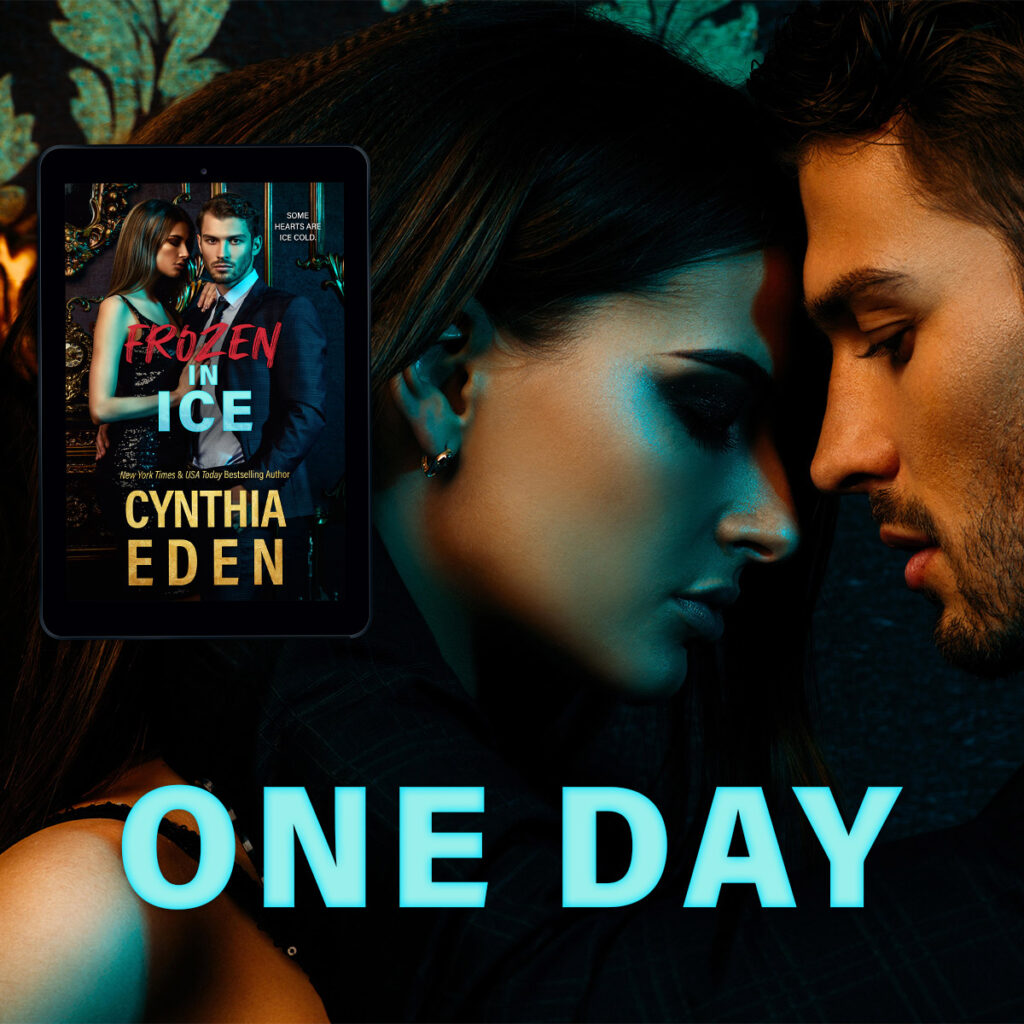 𝐒𝐨 𝐡𝐨𝐰 𝐚𝐛𝐨𝐮𝐭 𝐚 𝐪𝐮𝐢𝐜𝐤 𝐭𝐞𝐚𝐬𝐞𝐫?
He wanted to reach out and touch her. Instead, his hands clenched into fists. "If you're not Cinderella, then who the hell are you?"
"Back to that, are we?" A low, amused laugh. "Why don't you just call me the wicked stepsister? Think of me as the one the slipper doesn't fit."
She still wasn't giving him a name. What she was doing—driving up his curiosity. And, dammit, his attraction.
"It's been an…experience meeting you," she noted with a little nod. "I don't think I will be forgetting you anytime soon."
He knew he wouldn't be forgetting her. At all. He—
"Good night, Archer," she whispered as she pushed up onto her toes. Her hand rose and curled behind his head, and she tugged him toward her. Toward her mouth.
The kiss happened before he could even think. One second, he was plotting about what to do with her, and the next—his mouth was on hers. And she was kissing him with a careful, skilled passion. With total control. Licking lightly with her tongue in a technique he was sure was designed to drive him crazy.
Fine. It was driving him crazy. She tasted rich and decadent. Her mouth was soft and lush, and all he wanted to do was pick her up and get lost in her. Right then. Right there.
She'd just cost him one hundred grand. She'd schemed. Lied. Tricked him.
And now she was trying to seduce him.
So he let her. What the hell? The night was certainly different. It was—
She pulled back. "Not bad." Her fingers touched her lower lip. Was it his imagination, or did her fingertips tremble just a bit? "But I've had better."
His jaw clenched.
She turned and walked down the stairs. She still gripped the clutch.
Cinderella didn't leave a shoe behind for him. She didn't even glance back. But then again, she wasn't Cinderella.
And he wasn't a freaking prince.
He waited until she was gone, then he slowly opened his hand. When she'd been kissing him, he'd taken the liberty of slipping his hand inside that tiny clutch of hers. So small that there had only been room for her ID, keys, and some cash.
He looked down at her ID. Brought out his phone. Shined his light on it.
No, she wasn't Cinderella.
She was Delilah Darrow, and she'd just played with the wrong man.
Tweet It