FROZEN IN ICE – .99 Sale Back to Blog
Have you read Archer and Delilah's story? If you haven't, then this is an excellent time to snag FROZEN IN ICE…because it's just .99 in ebook! 😍
Each month, I try to offer a deal to my readers, and for August…it's Archer's turn.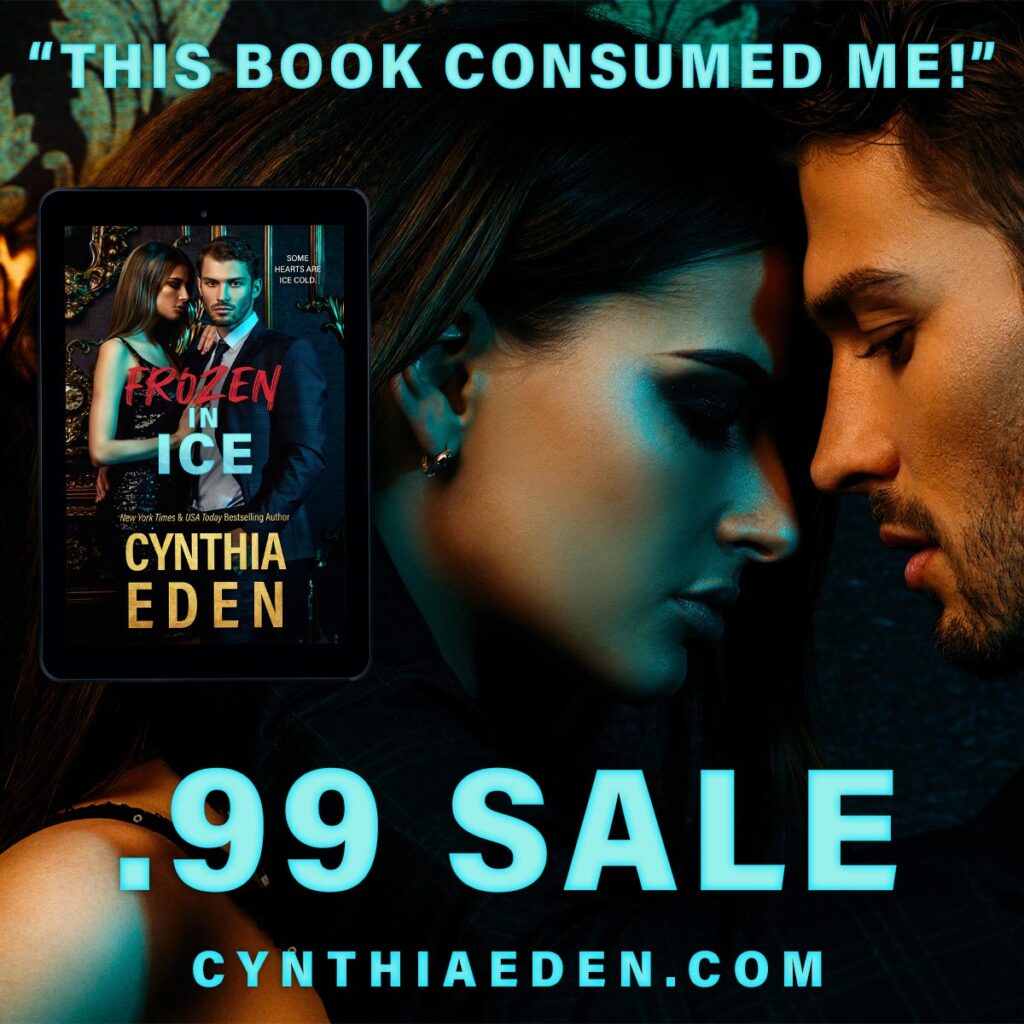 𝐈𝐬 𝐡𝐞 𝐚 𝐝𝐫𝐨𝐩 𝐝𝐞𝐚𝐝 𝐠𝐨𝐫𝐠𝐞𝐨𝐮𝐬…𝐤𝐢𝐥𝐥𝐞𝐫?
Delilah "Lila" Darrow doesn't belong in the world of the rich and famous, but for one night, she's going to wear the fanciest dress she can find and pretend that she does. Her plan—get close to reclusive billionaire Archer Radcliffe and find out…is he a murderer?
She knows exactly what Archer likes. She knows how to slip beneath his guard. She knows how to make him fall for her. With the right tools, Delilah believes she can finally make Archer pay for the crime he committed so long ago.
𝐏𝐚𝐲𝐛𝐚𝐜𝐤 𝐢𝐬 𝐜𝐚𝐥𝐥𝐢𝐧𝐠…𝐚𝐧𝐝 𝐬𝐡𝐞'𝐬 𝐰𝐞𝐚𝐫𝐢𝐧𝐠 𝐚 𝐝𝐫𝐞𝐬𝐬 𝐦𝐚𝐝𝐞 𝐟𝐨𝐫 𝐬𝐢𝐧.
Delilah is part of a group of crime solvers called the Ice Breakers—an online team made up of individuals who have the goal of solving cold cases. Five years ago, Delilah's sister disappeared without a trace. Since then, Delilah has made it her mission to close as many unsolved cases as possible. Archer Radcliffe will be the latest target in her quest.
Except…Archer turns the tables on her. He sees through her lies. Tries to seduce her. And, he also swears his innocence.
𝐂𝐚𝐧 𝐬𝐡𝐞 𝐭𝐫𝐮𝐬𝐭 𝐡𝐢𝐦? 𝐎𝐫 𝐢𝐬 𝐡𝐞 𝐩𝐥𝐚𝐲𝐢𝐧𝐠 𝐡𝐞𝐫?
Now that he has Delilah at his side, Archer can finally get the justice—the vengeance—he has craved. The only problem? The beautiful Delilah will be in danger. But Archer intends to stick close to her. So close that the world will believe they are completely in love. So close that a deadly enemy will want to strike. So close that just maybe—if he's not careful—Archer might begin to fall for the woman he intends to use…
***
FROZEN IN ICE is book one in my "Ice Breakers" romantic suspense series. The Ice Breakers are a bit darker than my "Wilde" stories, but the tales contain plenty of heat, action, twists, and some fun (because you know–why not???). And, of course, you will get your happy ending, always!
Tweet It