A Gift or One Giant Curse? Back to Blog
Update: The winner of a copy of MARKED is Gabrielle! Congrats, Gabrielle!
Big thanks to Cynthia for inviting me back during her Deadly Days of Summer. I can't wait to get my hands on both of her new books!
If there's one thing I love about Cynthia, it's that she makes writing look easy. Her voice, her style, her stories and characters…even her contests….they all come off effortless, don't they? I strive for that. I hope my work comes off that way. The truth, though, is that every book I write is harder than the last, and from talking to other writers, I'm pretty sure it's the same for them as well. (Even, I'm guessing, for Cynthia!)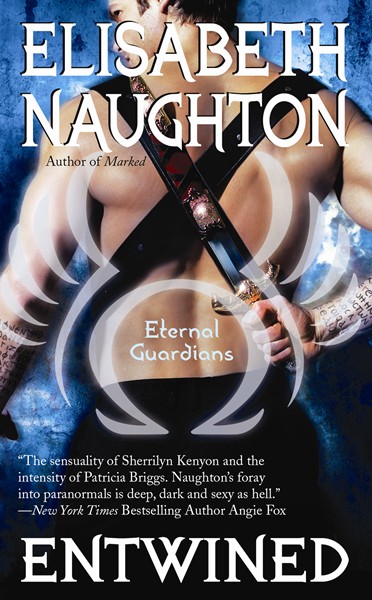 My upcoming release – ENTWINED – book 2 in my Eternal Guardians Series, was my hardest book to date to write. The Eternal Guardians are a group of warriors descended from the seven greatest heroes in Ancient Greek mythology who protect the human realm from the dangers of the Underworld. I love this series because it's based on elements from Greek mythology, a personal love of mine, but ENTWINED was a challenge right from the start. You see, Zander, the hero in ENTWINED, is a descendant of Achilles. I'm sure most of you know the story of Achilles: he was the greatest hero of Homer's Iliad, the fiercest warrior in the Trojan War, and (by some estimates) the most handsome of all the heroes ever assembled. Of course, Achilles had a vulnerability – his heel. He could fight like a demon, heal from any wound, but he wasn't immortal. In his case, one small wound to his heel was all it took to do him in. And in my world, all of Achilles's descendants have the same "vulnerability", though they don't know where that vulnerability lies until they experience it. By then (as I'm sure you've already figured out), it's too late.
Zander, however, has been injured just about everywhere a man can be injured and is still alive. In fact, he's not just alive, he's 829 yrs old. He's seen kings come and go, watched his brothers in battle both arrive in the world and leave it. He has no family left, no one he cares about, because everyone he's allowed himself to be close to has died. I used to think immortality would be a gift, until I viewed it through Zander's eyes. Now I know it's not a gift, it's a curse. One never ending day that just keeps stretching out in front of you without a finishing line.
This, of course, lead to my second struggle with Zander. He wasn't simply immortal, he was an immortal with a death wish. A serious death wish. He's spent years trying to kill himself only to know now that isn't ever going to happen. And when he realizes he's lost his soul mate – the one person who could make him want to live – that death wish grows exponentially. So how do you make a character who simply wants to die come across as heroic?
I didn't have an easy answer, which is why ENTWINED was my hardest book to date to write. But the end result? Well, I'm probably biased but I happen to think it's the best book I've written as well. I'm anxious to see if readers agree.
Here's a sneak peek at ENTWINED:
ZANDER — The most feared of all the Eternal Guardians. It's rumored he can't be killed, and he always fights like he has nothing to lose. But as a descendant of the famed hero Achilles, he's got to have a vulnerability… somewhere.

Forces of daemons are gathering and have broken through the barriers of the Underworld. Now more than ever the Eternal Guardians are needed to protect both their own realm and the humans'. Zander can't afford to think about what might have been with the bewitching physician he once regarded as his soul mate. But with eternity stretching before him, he also can't fathom spending his life without the one woman who makes him feel most alive. Perhaps he's found his weakness, after all…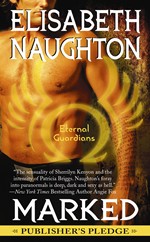 To celebrate my upcoming release of ENTWINED, I'm giving away a copy of MARKED, book one in the Eternal Guardians series and the book where readers get their first glimpse of Zander.  To be entered in the drawing, simply tell me what you think: Would you want to be immortal? Why or why not?
Tweet It