Posted in Romance, Latest News on December 14th, 2021 by Cynthia Eden
Just two weeks until the 12/28/21 release of PRETEND YOU WANT ME!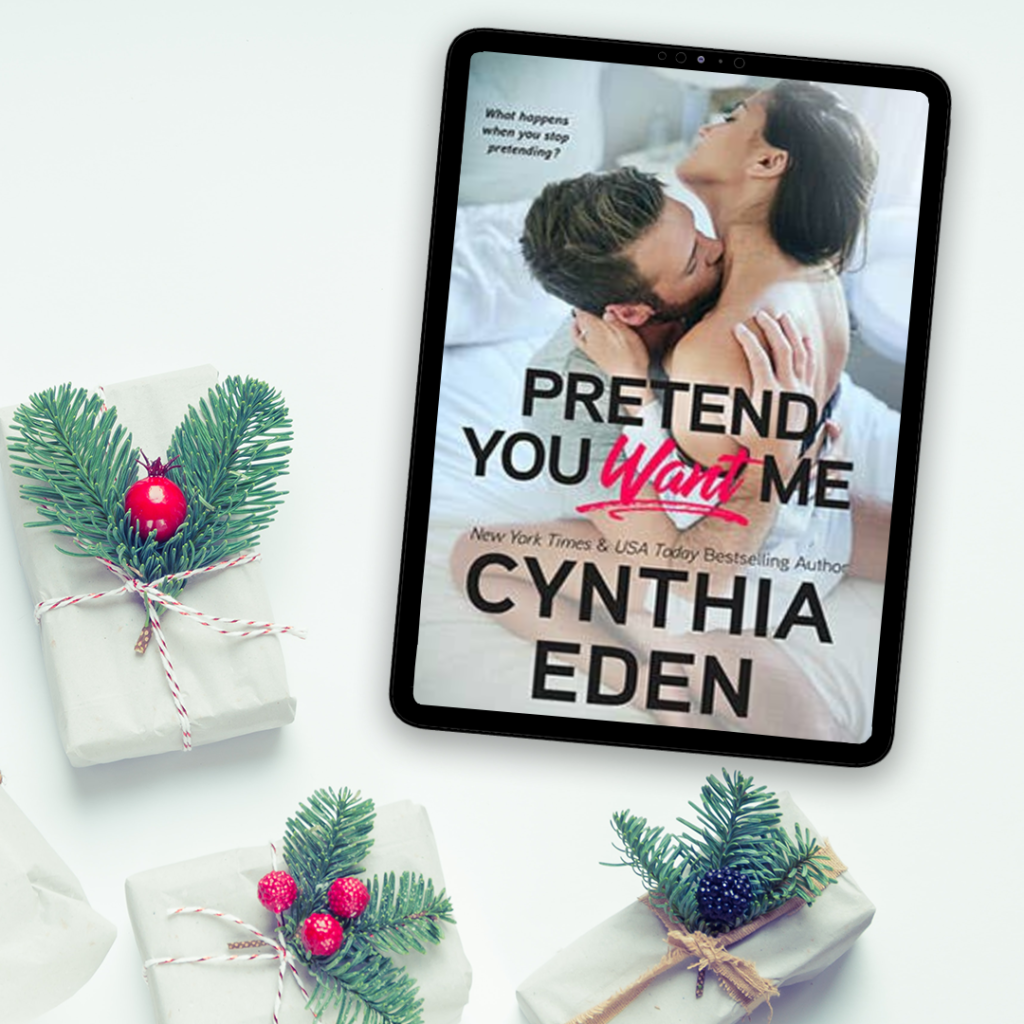 So I think that means it is teaser time!
***
"Don't worry." Gideon stalked toward her. "I know the drill." Closer. Closer. His scent—crisp, masculine, and oddly compelling—wrapped around her. "Not my first time at bat."
Fabulous to know
He stopped right in front of her. His green gaze seemed to go burn. "I've done this gig before."
Good for him. Why was it so hot in there? 
"I play your boyfriend. I stare at you like you're the only person in the world."
Um, his stare was pretty intense.
"I get pissy as hell when other men get close because I'm possessive, and I want everyone to know you're mine."
Okay…
"I stay close to you because I can't stand the idea of you being separated from me."
His voice had gone all growly and…hot.  And she had to admit… "Fine," Aspen snapped. "You can act like you want me. Got it." Someone give this man a cookie.
His long lashes—why were his lashes so thick, damn him—lowered. "Right. I can act like I want you." He backed up a step.
PRETEND YOU WANT ME – AVAILABLE 12/28/21!